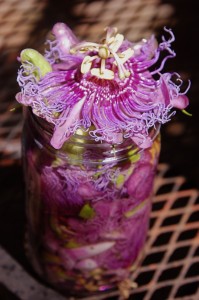 Herbal Medicine~
I am a certified Western Herbalist, and a graduate of Blazing Star Herbal School (MA).  My practice is a balance of clinical herbalism and (native american) shamanic plant medicine.  My philosophy tends to lean more toward "simpling" – which means using fewer plants to heal, and I often give "homework" along with herbs – assignments often involving meditation, lifestyle adjustments, art, music, etc.  I firmly believe that you are the master of your own healing, and when it comes to healing, what is going on in your head and heart are as important as what you put into your body.
About Herbalism~  Herbalism is a traditional medicinal practice based on the use of plants and plant extracts, also known as botanical medicine, medical herbalism, herbal medicine, herbology, herblore, and phytotherapy.  The use of plants as medicines predates written human history, and in written record, the study of herbs dates back over 5,000 years to the Sumerians. In modern human history, the use of herbs to treat disease is almost universal among non-industrialized societies. A number of traditions came to dominate the practice of herbal medicine at the end of the twentieth century, including the "classical" herbal medicine system, based on Greek and Roman sources, the Siddha and Ayurvedic medicine systems from various South Asian Countries, Chinese herbal medicine, traditional African herbal medicine, Shamanic herbalism (a catch-all phrase for information mostly supplied from South America and the Himalayas), and Native American medicine.
Western Herbalism (as opposed to traditional Chinese herbalism) is grounded primarily in the traditions of Native American and European herbalism.  Its approach to wellness is entirely holistic, always beginning with a foundation of lifestyle and nutrition, and it believes that the plants which are indigenous to the place you are live are the most ideal medicine.  Plants are generally administered in the form of tea or tincture, and occasionally as topical creams.  Herbal medicine can support other alternative or allopathic medicine, or can stand alone, and can be used to treat most physical or mental health conditions.
Herbal Medicine is very appropriate and effective for children.
Services & Fees~
An intake for herbal medicine services is generally 60 minutes, and is charged at my normal rate ($90).  Herbs will be recommended, the cost of herbs generally running between $10-$30 for a month's supply. I do stock some herbs but I do not run an apothecary, so I may give you direction as to where to acquire the suggested herbs yourself. Sliding fee scale may be available (for session cost only – I don't mark up herbs) as situation dictates.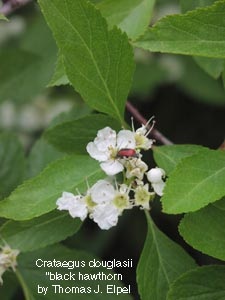 * Plant Spirit Medicine and Flower Essences~
These modalities work with the spirit of the plants rather than the physical plant itself, and like energy work, they work on the subtle energy systems.  Flower essences are an extremely dilute infusion of the plant in a solution of water and alcohol, and are generally used to address issues in the emotional/mental/spiritual realm.  They are ideal for times in your life when you are overcoming difficult circumstances or old patterns, or as a means to catalyze/support spiritual/emotional growth.  Flower Essences allow the energy of the plants to support and sustain the healing or spiritual evolutionary process of the individual, as well as helping to engender an improved sense of connection to/oneness with nature, which is of it's own accord, healing.
Very effective and appropriate, and in fact fantastic, for both children and pets.  🙂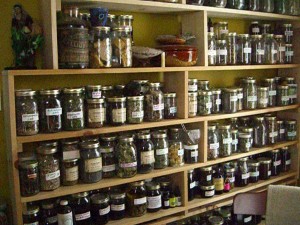 Services & Fees~
These services are usually integrated into other services – Energy Medicine, Herbal Medicine, Shamanic services.  However, I do offer a Flower Essence consultation (which includes a 30 minute evaluation and an essence mix) for $40.
Jaeden Roberts
504-621-0359
707 W. 7th Ave #292
Spokane, WA 99204
Related Links~
Blazing Star Herbal School
http://blazingstarherbalschool.typepad.com/blazing_star_herbal_schoo/about-us.html
WIkipedia – Herbalism
http://en.wikipedia.org/wiki/Herbalism
Herbmed
Plant Spirit Medicine
http://www.plantspiritmedicine.org/
Flower Essence Society
On Flower Essence Therapy
http://healing.about.com/od/floweressences/a/nature-remdies.htm