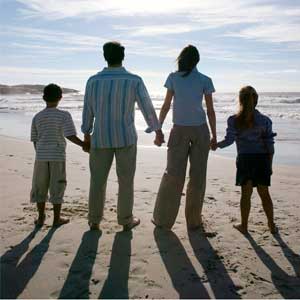 Counseling was my first love and first work.  Although I ventured away from traditional Freudian psychotherapy while I studied and focused on practicing alternative therapies, I have recently begun offering counseling again.  I find myself very excited about it, as I am now able to integrate it with the other services I offer.  I also find that the counseling I offer is very much enriched and informed by the other things I have learned, and by the life I have lived in the meantime.  I LOVE to incorporate the use of personal symbology/mythology/folklore (Joseph Campbell & Jean Houston stuff) – we're all really living a mythic tale, and looking at that not only brings perspective and answers to life's dilemmas, but creates a sense of context and richness to life itself.  I'm also a firm believer in transgenerational psychology – the idea that dynamics become embedded in ancestral lines and continue to affect future generations until they are brought into consciousness and worked through – and have several tools for unearthing, addressing, and releasing these dynamics.  I believe that counseling is really about finding, releasing your blocks to, and optimizing your full human potential. Which is really very exciting, isn't it?  😉
Counseling Services~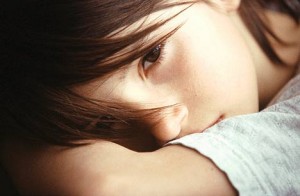 I am a Licensed Clinical Social Worker (Eastern WA University), as well as a Certified Child and Adolescent Mental Health Specialist (State of Washington), a certified EMDR practitioner (EMDRIA), and a licensed/certified hypnotherapist (Foundation of the Sacred Stream Depth Hypnosis Program & National Board of Hypnotherapists).  I have practiced both in agencies and in private practice for over 14 years, specializing in child and adolescent therapy, treatment of trauma and abuse, PTSD, attachment issues, and family therapy.   I have also worked extensively with soldiers returning from war.
I offer several specific counseling modalities, though my preference is to combine some or all of these modalities to best effect change and healing for clients.  The modalities I offer are as follows~
Depth Hypnosis~
The particular modality of hypnotherapy I offer is Depth Hypnosis.  Depth Hypnosis draws from elements of Buddhism, hypnotherapy, shamanism, energy medicine and transpersonal psychology, and offers an opportunity to achieve profound and long-lasting results on a spiritual, emotional, and physical level. Recognizing that every person is unique, Depth Hypnosis actively involves you in the process of discovering what is needed to effect the changes you are seeking. This way, you are empowered and become in touch with your ability to heal yourself. By following current life issues to the root (through dream recall, inner child work, and regressions), you learn what is needed to resolve and move beyond unconscious dynamics. Through this process, you can have a more positive relationship with yourself, others, and the world around you. Depth Hypnosis is great for conditions of imbalance such as depression, anxiety, autoimmune dysfunction, addiction, and relationship dysfunction. Depth Hypnosis is akin to guided meditation (ie you're very much aware of, and in control of, what's going on during the session),  and is ideal for resolving past trauma, especially from childhood, and for releasing problematic patterns of thought, emotion, and behavior.  Depth Hypnosis can and sometimes does involve past life regression.
Hakomi/Body Communication/Psychology of Presence~
This is a combination of several modalities I have studied, and is definitely one of my favorites. It uses a system of tuning into and focusing on the places where emotion is trapped in the body and bringing presence and awareness to that place and that emotion, which processes and releases the emotion.  This provides relief from depression and anxiety, as well as alleviating associated behavior patterns and physical maladies.  This is GREAT for children.
Traditional counseling~
You know, good old talk therapy. I tend to practice from a more spiritually oriented perspective (strictly non-denominational – I believe that the belief system that works for you is the right one), though I am firmly grounded in the field of psychology.
EMDR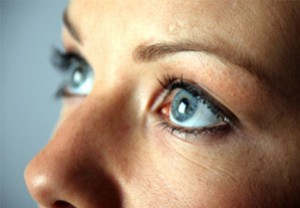 ~ Eye Movement Desensitization and Reprocessing.  EMDR uses guided eye movements or tapping to trigger the brain to process emotion, particularly that related to trauma.   It is a crossover between traditional counseling psychology and energy work. You can read more about EMDR here:
http://www.emdria.org/
Services & Fees~
All counseling services are offered at rate of $140 Intake/$120 for a 60 minute session, IF YOU HAVE INSURANCE.  If you will be paying out of pocket, all sessions are $100 (60 minute session).  I also offer a sliding fee scale for lower income folks without insurance.
I accept Tri-Care Standard (not Prime), Providence, Premera Blue Cross/Blue Shield/Regence and all affiliated programs, Life Wise, Asuris, and Ambetter insurance. If you are insured with another provider, I am licensed in the state of Washington, so your insurance may reimburse you for these services if out-of-network providers are allowed on your policy (you will still need to pay upfront, and I will provide the necessary receipts to submit).   Feel free to ask me more about this.
Jaeden Roberts
504-621-0359
707 W. 7th Ave #292
Spokane, WA 99204