Welcome to Jaeden Roberts Counseling & Alternative Therapie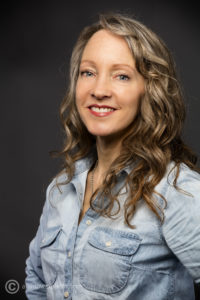 s.  I work with adults and children, providing individual & family sessions to facilitate growth and healing, as well as teaching classes.  I offer sessions both in person and online (via Skype or email), based on your needs and preference.  All of my services are strictly confidential, of course.  My approach is holistic, and I see my role as helping you to cultivate your natural strengths and capacities for healing, gain skills and tools to address problematic dynamics and stressors, and if needed, address and resolve past trauma.  I believe wholeheartedly in the connection between body and mind, and I ensure that healing takes place at all levels.  Though I don't deny that it takes some work, I believe counseling should be enjoyable, and my goal is to help you maximize your potential and overall satisfaction with yourself, your relationships, and your life.
I have a strong background in psychology (I am a licensed clinical social worker), but my orientation to this work is largely psycho-spiritual.  I have studied a wide range of religions and philosophies as well as transpersonal psychology, and consider myself a philosophical and spiritual "eclectic".  I practice with the utmost respect for each client's personal beliefs, and I believe that what is true for you is what is best for you – and that that is completely individual (that's kind of what makes us amazing, isn't it?).  I see my role as a facilitator to help you access your own inner wisdom, truth, and healing capacities.  As such, I teach techniques and skills to help you learn to find and learn to stay true to your own path, moment to moment, through all of the changes and circumstances of life, and to be mentally, emotionally, and spiritually strong and happy.
My particular areas of expertise include women's issues, children & adolescents, trauma (esp. sexual abuse and war veterans "battle mind"), issues of sexuality, blocked creativity, and chronic low energy.  I can work with you on:
Overcoming stress and anxiety
Identifying and addressing the roots of depression
PTSD (post-traumatic stress disorder) and other trauma
Improving your relationships and relationship dynamics
Grief and loss
Addressing chronic conditions
Personal/spiritual growth & accessing your creativity
I also work with the physical body through Energy Work and Herbal Medicine.  There, I can help you with such things as:
Chronic pain
Chronic and acute health conditions
Conditions for which western medicine has no answer, or that "won't heal" (generally these are caused by an energetic imbalance)
I believe we are all happiest when we are our most complete and authentic selves, and to that end, I believe that counseling and healing work are best used to help you get in touch with your natural wisdom, truth, passions, peace, and joy.   My practice is a bridge between traditional wisdom, conventional counseling techniques, and innovative complementary therapies/strategies – addressing and utilizing the whole person: mind, body, emotions, and spirit/soul. Any and all of my approaches are available to you at your discretion.
Featuring:
Talk therapy
EMDR
NLP
Guided imagery and hypnotherapy
Complementary and alternative approaches that work at the energetic level (Reiki and other energy medicine modalities, Hakomi, shamanic healing, intuitive guidance, etc)
Western herbal medicine
Insurance accepted: Premera Blue Cross/Shield, First Choice EAP, Lifewise, Providence, Tri-Care (Standard, not Prime), Ambetter, Asuris.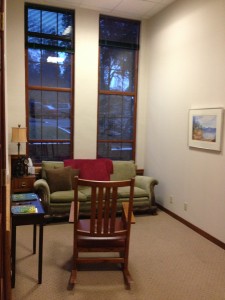 Please feel free to call for more information or to schedule an appointment (504)621-0359.
Bio/Education~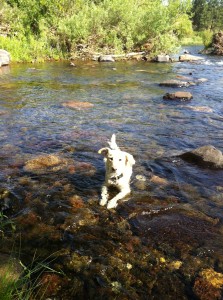 I grew up in the inland northwest (Pullman, specifically), wandered the country a bit, didn't find any place more beautiful or any people more genuine, and ultimately ended up back "home" in Spokane, WA. I developed a very strong appreciation for community during my wanderings, and am happy to be back here contributing to my home community.
I am an avid nature lover, runner, hiker, and general outdoor enthusiast.  I meditate a lot – I take my personal well being seriously, and do what I can to stay healthy, happy, and (reasonably) balanced.  😉  I also enjoy writing, art, sewing, gardening, learning, community events, and kids – my own and other people's.   I am interested in sustainability and taking care of the environment, I care deeply about food quality and nutrition, and I have a passion for children's education.
Professionally, I'm definitely an eclectic.  I have to be learning in order to be happy, so I've followed a lot of threads and learned a lot of things.  Turns out they all work together beautifully, so my practice tends to be a synthesis of all of these skills and approaches (though I'm happy to stick to one if that's the clients preference).   I read energy, which informs my approach with clients as well as providing information for clients themselves to help facilitate their healing/evolutionary process.   I also believe firmly in the connection between the body, mind, and spirit, so all of my approaches and interventions are designed to address imbalance at all three levels.  If you come to me for chronic pain we may end up discussing your emotions, and if you come to me for emotional issues, you are likely to find that physical problems resolve themselves.  I love that.  J
Educational Background & Skill Set 
A BA in Human Development (WSU, cum laude) and Master's of Social Work (LCSW – EWU, suma cum laude), with a specialization in Children and Families.  I have worked extensively as an adult, child, and family therapist in agency, state, school, and private practice settings, and specifically in the areas of childhood trauma/abuse, PTSD (esp with military and survivors of sexual abuse and rape), women's issues, and sexuality.  My therapeutic approaches include solution focused brief therapy, gestalt, EMDR, NLP, hypnotherapy (certified), psychology of presence, body-centered therapy, and spiritually-centered counseling.
As for my complimentary/alternative modalities ~ I have studied Energy Medicine extensively (Reiki Master, Shamanic energy work, Buddhist/Taoist/Tantric energy work, Donna Eden's Energy Medicine, among others), and offer energy medicine sessions for both adults and children (including infants).  I also studied Shamanic healing work, and I offer Shamanic services as well as teaching Shamanic Journeywork to individuals and groups (including children).  Lastly, I am a practitioner of Western Herbal Medicine, and offer consultations, herbs, and follow up for both adults and children.  Please click on the appropriate tabs to read more about my various modalities.
Jaeden Roberts
504-621-0359
707 W. 7th Ave #292
Spokane, WA 99204